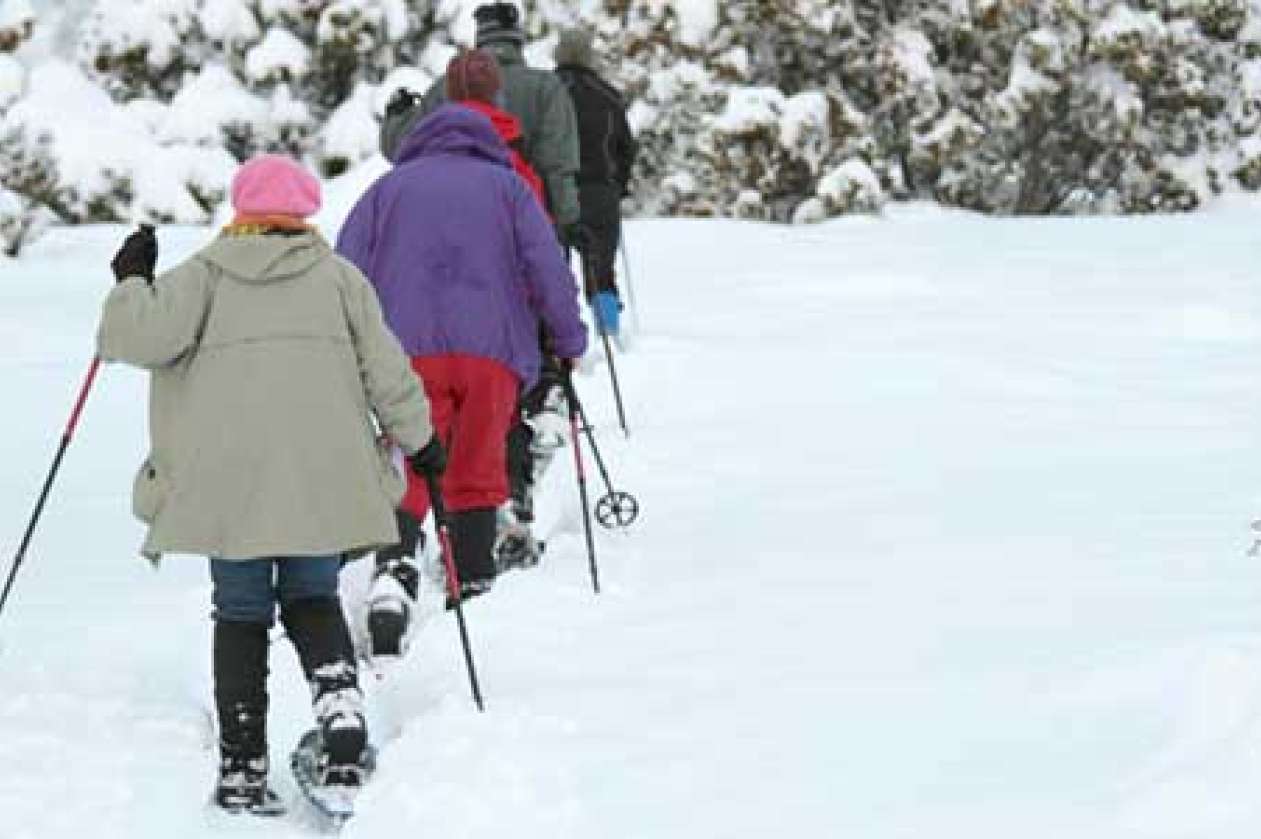 Exploring winter sports is a family affair
Just the other day I was reminiscing about being in high school. I remember walking down the street with a group of friends, wearing a pair of boots that were fashionable for the time but ridiculous for the season. They had no insulation and no treads.
No, it wasn't my first winter living in Canada; I just thought I was too cool for real winter boots.
As we walked towards another group of kids I stepped on a patch of black ice and took one of the biggest, and most embarrassing, wipeouts of my life which landed me flat on my butt. In all probability my butt was protected only by jeans which had at least a couple holes in them because this was the mid-eighties and I was clearly an idiot.
I also wouldn't have been wearing gloves or a hat because, again, I was so, so cool. Too cool to dress warmly, too cool to ski, too cool to skate, too cool for anything that would have made winter remotely bearable.
Of course there is nothing less cool than spilling out on the sidewalk in front of other people. That irony may have been lost on my teenage self.
These days I'm definitely dressing appropriately for the weather, but I still haven't embraced winter the way many of my fellow Canadians seem to. As I've always said, I don't do any winter sports, so there is no upside for me when it comes to this season.
Well, it never occurred to me that this was a choice that I could change until my recent experiences trying new sports.
Don't get me wrong, I definitely appreciate beautiful winter days, when the snow has just fallen and the tree branches hang with the weight of fresh snow. On those days I might gear up and go for a walk or take the kids tobogganing. I'm not a complete scrooge when it comes to winter. I'm just not as active as I should be when it's cold out, and when the spring comes I always feel much better when I'm able to get out again and do my walks.
But this year is different. For the first time I'm actually excited for winter!
(If you read this back to me in February I may deny saying that but right now I'm feeling pretty psyched.)
What's the difference? I'm committing to trying different winter sports like skating, skiing, cross-country skiing and even snowshoeing at least once.
And I'm not doing it alone. This is a family deal.
Maybe we'll find a sport we love to do together that will make our winters something to look forward to. Maybe my kids will find a winter activity that they will excel at. Or maybe we'll just make some great memories together. The only possible downside is the chance that I'll end up looking uncool while I learn some new skills.
Luckily I left my concerns about looking cool back in 1986, together with those dangerously impractical boots and strategically ripped jeans.