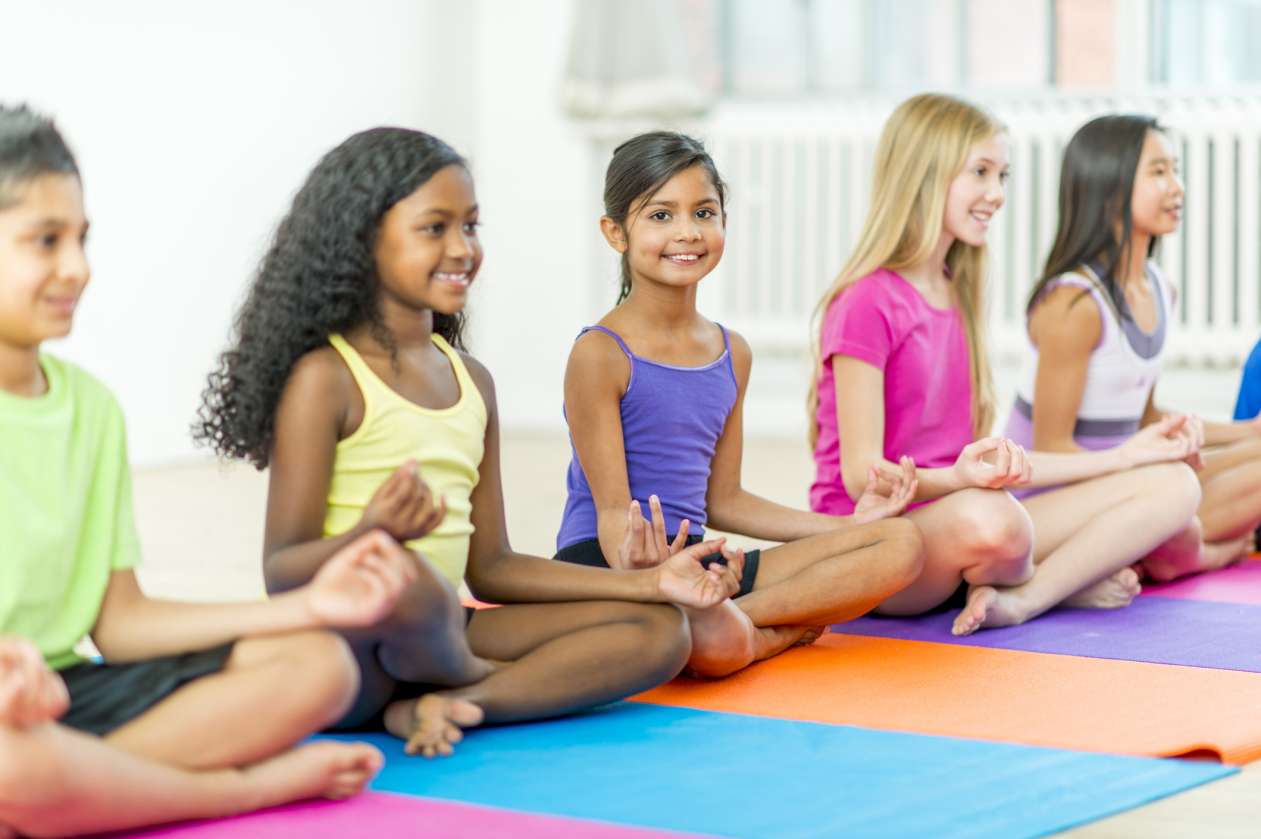 This library is an indoor and outdoor active living space
Meet Jenn Carson. She's a mom, an active community member, an author, a yogi, and the Library Director of LP Fisher Public Library, in Woodstock, New Brunswick. And she's turning libraries on their head.
Or at least the people using her library.
Jenn, also known as the "Yoga Librarian," is on a mission to change libraries from being what she calls "just book repositories" into spaces where community members can gather to participate in all kinds of programming, especially ones that promote physical activity.
Carson, along with her staff, has turned the L.P. Fisher Library into space which houses active programs indoors and out. 

There are:
• yoga classes for adults and kids
• yoga for gardeners
• yoga for runners
• mom and baby yoga
• swing dancing and family dance parties
• kids kilometre fun runs (plus winter runs club, and 5 km fun runs)
• ballroom dancing
• Physical Literacy Day with various games
• after school dance parties
• walking clubs
• self-defence for women
• quidditch tournaments
• water games days
• minute-to-win-it games and nerf battles
• Wild Rumpus days
• jiu jitsu
• bike clinics
These programs are in addition to several others designed to get more people engaged in their community. The library also offers programs such as nutrition seminars, teddy bear tea parties for preschoolers, adult colouring, knitting and crocheting groups, body image workshops, as well as, ukulele group, genealogy workshops, a celebration of Aboriginal Day, a seed swap, computer classes, story times, chess club, and meditation.
As Carson points out, "libraries are the perfect places regardless of age, race, gender, or socioeconomic status" where all can come together.
Programs for everyone:
Carson realizes that there are many reasons people may not be involved in active programs. Not everyone can afford a gym membership and many may feel intimidated in those spaces. Others aren't aware of the various ways they can be active, and many haven't found programs that interest them. With such a wide range of options available at her library, Carson is helping to "turn I can't into I can."
Carson herself recently took a leap of faith when she agreed to help lead a swing dance class. Having never before participated, she soon found herself having a great time and learning alongside a group of newbies and experienced dancers.
Carson also incorporates her love of active living into staff meetings by occasionally having walking meetings. She has also had standing desks installed in the building.
Transforming libraries into community hubs:
Libraries will always be the perfect quiet spaces to read and study. But with inspiration from visionaries like Carson, libraries can become even livelier spaces.
Carson's book, "Get Your Community Moving: Physical Literacy Programs for All Ages," is the blueprint for her vision of libraries becoming cultural and community hubs.
Carson now speaks internationally about transforming libraries into cultural and community hubs. She's the creator of www.yogainthelibrary.com, which provides guidelines and suggestions for library staff wishing to make the same changes in their own spaces, and she also blogs about physical literacy for the American Library Association at www.programminglibrarian.org.
Carson's L.P. Fisher library is still a place where kids and adults of all ages can come to read, get help with finding space and just the right books for study or pleasure reading. With her vision and determination, it's also become a spot for the community to come together to be physically active and to have fun.