We are grateful for the assistance of our partners and supporters, all of whom recognize that physical literacy is key to the healthy development of Canadian children. If your organization would be interested in working with us, please contact our partnership team.
A social initiative by: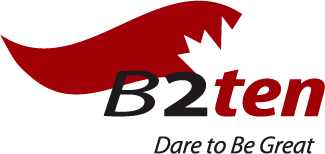 Our Supporters
Aarken Tutoring Inc.
ABC Life Literacy Canada
ACC Sports
Active at School
Active Auroura
Alberta Gymnastics Federation
Alberta Soccer
Alberta Winter Games
A Love of Tennis
Athletics Canada
Baseball Canada
Basketball Manitoba
BC Athletics
BC Floorball
Be Fit for Life
Bentley Municipal Library
Bigstone Health Commission
BlissDom Canada
BridgeWay Family Centre
CAAWS
Calgary Board of Education
Calgary Minor Soccer Association
Cambrian College of Applied Arts and Technology
Camrose Parent Resource Centre
Canada Games Centre
Canada Games Council
Canada's National Ballet School, Sharing Dance
The Canadian Homeschooler
The Canadian Olympic Committee (COC)
Cape Breton, Regional Municipalities, NS
Carstairs Parent Link
The Centre for Learning @Home
Centre for Newcomers
Changing the game project
Chatelaine
Chatham-Kent Public Health Unit, ON
Childreach
Children's Resources on Wheels
Chinook Arch Regional Library Systems
City of Calgary, AB
City of Coquitlam
City of Grand Prairie, AB
City of Port Alberni
Clare, Town of, NS
Club d'aviron de Terrebonne
Coaching Association of Canada
Coaldale Rec Hockey
Collicutt Centre
Concordia University
CPE – La Petite Marine
CPE populaire st Michel installation Caracoles
Craven Sport Services, SK
Dalhousie University
DANCEPL3Y
Davar Child Care Society
Delta Gymnastics Society
Delta Sport Development Centre, BC
Digby, Town of, NS
District of Kent, BC
District of Squamish
Durham Regional Health Department
Earth Day Canada
Edge School
Edmonton Sport Council
Elgin St. Thomas Public Health
Ever Active Schools
Families Canada
Family Centred Practices Group
Family Centre, Lethbridge
Family Day Care Services
Family Space
Fast and Female
Fédération Québécoise de Ski Acrobatique
Fitkids
Foothills Children's Wellness Network
Forest Glen School
Fondation des YMCA du Québec
Garderie Les Minis Apprentis
Garderie nos petits camarades
GoShapeUp
Government of Yukon
Grande Prairie AB Health Service – Public Health Promotion
Grande Prairie Gymnastics
Grand Prairie Regional Sport Connection
Green Bay Early Childhood Centre
Grey-Bruce Health Unit
Growing Great Children
Guelph Soccer
Haliburton Kawartha Pine Ridge District Health Unit
Hamilton-Wentworth District School Board
Hazel McCallion School
HealthLink BC
Health Nexus
Healthy Kids Community Challenge Peterborough
Heart and Stroke Foundation
Heart Niagara
High Five
Hinton, AB
Hockey BC
Hockey Canada
Hockey NB
Hockey North
Hockey PEI
Hockey Québec
Hockey Saguenay-Lac-Saint-Jean
Holy Spirit Academy
Horseshoe Resort
HUB cycling
Huron County Health Unit
Hyacks in Motion
iGen Education Group
Intergrated Learning Strategies
Investors Group
Jill and Jack Kids
Judo BC
Jumpstart
Kelsey Trail Health Region
KetchupMoms
KidActive Canada
Kidsfirst
KidsLearnandPlay
Kidsport Canada
Kings County, NS
Kingston Get Active
Kin Place Health Centre
Lambton Health Services
Lancaster Drive Public School
Le Grand Défi
Lethbridge Sport Council
Let's Play BC
Lifesaving Society, BC and Yukon
Little Bright Stars Learning Centre
L.P. Fisher Public Library
Mackenzie Recreation Association
Manitoba Badminton Association
Manitoba Cycling Association
Manning Community Health Centre
Maple Ridge Recreation
McGill University
McMan Parent Link Centre
McMaster University
McMillan
Middlesex-London Heath Unit, ON
Monkeynastix
Mount Royal University
Mumba Basketball
Native Child and Family Services of Toronto
New Dimensions Family Home
Niagara Health Region, ON
North Central Community Association – Burlington, Ontario
Northern Lights School Division #113
North PA Lab
North Perth Early Years Centre
North Shore Table Tennis
NorWest Optimal Soccer Club
'NSTEP
Oak Park Neighbourhood Centre
Ontario Ball Hockey Association
Ontario Basketball
Ontario Minor Hockey Association
Ontario Society for Health and Fitness
Ottawa Parenting
Our Kids Network
Our Lady of Fatima
Outdoor Play Canada
Own the Podium
Oxford County Health Unit
Pacific Institute for Sport Excellence (PISE)
Pacific Sport
PacificSport Interior BC
PacificSport Okanagan
Panorama Recreation
Paradigm sports
ParticipACTION
Peace River Community Health Centre
Pediatric Centre for Weight and Health – Alberta Health Services Edmonton
Perth Distric Health Unit, ON
Peterborough Public Health
PHE Canada
Physical Activity Coalition of Manitoba
The Physical Literacy Champions' Network (PLCN)
PlayCowichan
Playtrium
P.L.A.Y. West Country
Prairie Mountain Health
Prince Albert Parkland HealthRegion
Provost Health Services
Quebec Water Sports
RDN, Recreation and Parks
RDOS Play Recreation
The Recess Project
Regroupement des centres de la petite enfance de la Montérégie (RCPEM)
Respect in Sport
Rhythmic Gymnastics Alberta
Richmond Olympic Oval
Ridley College
Right to Play
River Access East
Rivers West District
Room to Play.ca
Royal Glenora Club
St. Francis of Assisi School
St. Michael School
Saint Nicholas Montessori
Salt Spring Elementary
Saskatchewan Physical Education Association
Saskatoon Health Region
Saskatoon Sports Council
Saville Community Sports Centre
Savvymom Media
School of Education Laurentian University
School of Kinesiology | UNIVERSITY OF BRITISH COLUMBIA
SD67
Seneca College, ON
Servus Place Credit Union, St. Albert Recreation
Shepherd University
Soccer Nova Scotia
Softball Canada
Softball NB
Sport4Life Cochrane
SportAbility
Sportball
Sport Calgary
Sport for Life
Sport Manitoba
Sport NL (Newfoundland/Labrador)
Sport PEI
Sportplay
Sport Yukon, Whitehorse
Sports Institute of Mexico City
Spray Lakes Sawmills Family Sport Centre, AB
Stampede Gymnastics
Steve Nash Foundation
Surrey Gymnastic Society
TAC Sports
Take me Outside
TeamSnap
The Canadian Homeschooler
The Globe and Mail
The Guardian
The Sandbox Project
The Sporty Kid
Thrive in Canada
Timiskaming Health Unit
Today's Parent
Top Sports
Toronto Public Health
Touching Base Daycare Program
Town of Banff, AB
Town of Canmore, AB
Town of Devon
Town of High River
Town of Redcliff
Township of Langley, BC
TransAlta Tri Leisure Centre
Tremplin Santé
True Sport
Tym
UBC Active Kids
Ultra Rhythmics
UpBeatKids
UTHealth
Veille Action
ViaSport
Vivo for Healthier Generations
Volleyball Alberta
Wainwright Alberta Health Services
Wallis for Wellness
Wee Watch
Wickenheiser World Female Hockey Festival
Windsor Family/Child Health, ON
Windsor Recreation, Nova Scotia
WinSport
West Hants, NS
West Vancouver Field Hockey Club
YMCA Canada
YMCAs of Cambridge & Kitchener-Waterloo
Yorkton Family Services
Youthathletics