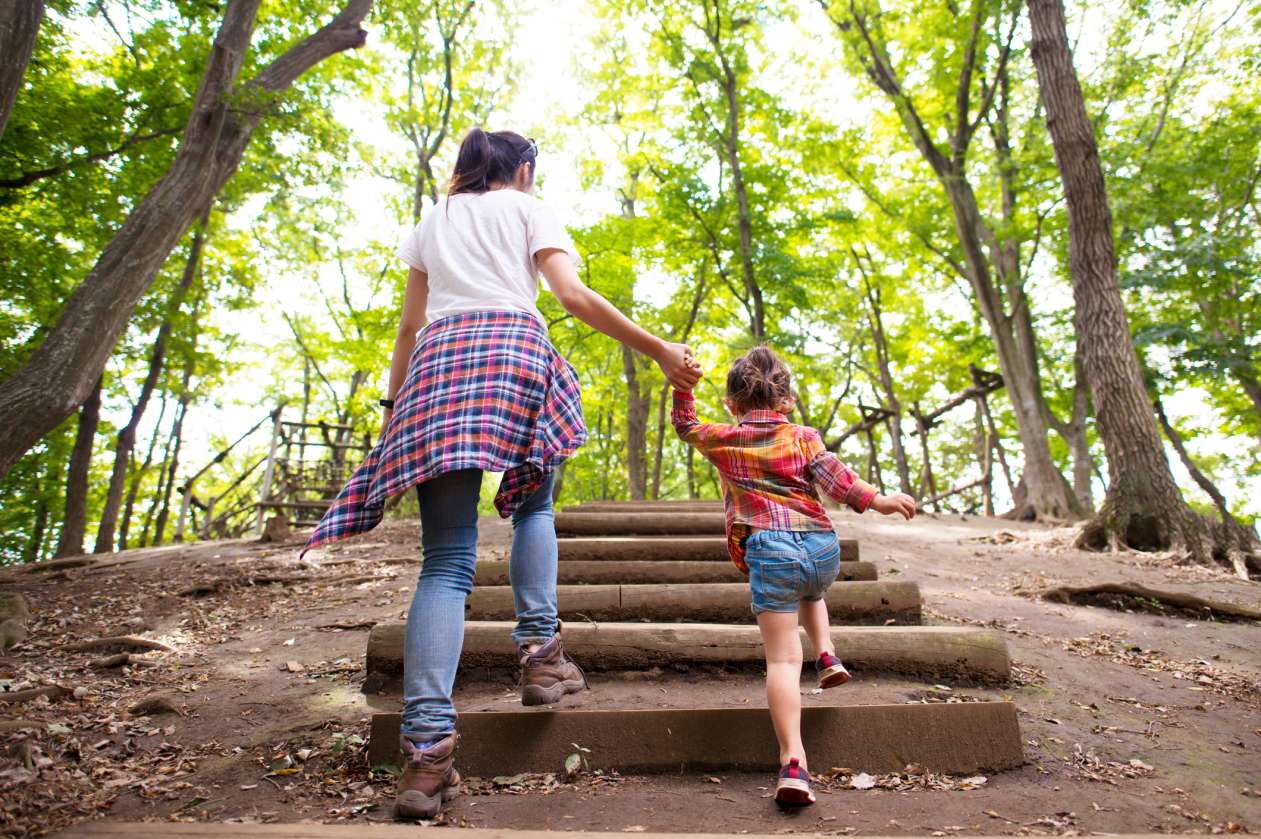 10 nature activities you can do with kids
Editor's note: This post was updated on March 28, 2022.

As temperatures warm up across Canada, visiting nearby green spaces and nature trails for hiking and exploration is a great way to spend time outdoors.
Being outside and in the woods has a slew of physical and mental health benefits, including:
Nature is so good for our health, that in some provinces doctors can now prescribe "access to nature" with PaRx, Canada's first national nature prescription program.
"It is no secret that the COVID-19 pandemic is imposing undue stress in the daily lives of Canadians. Physical activity/exercise is regarded as an important self-management strategy for individuals feeling mental stress."

-Health Canada Media Relations
---
Related read: "Window walks" and other ways to jazz up your neighbourhood stroll
---
10 nature activities you can do with kids
Because our family has been spending a lot of time exploring the forest and trails near our home, we're trying different activities each time to change up our experience. Here are some of the things we do:
1. Play a nature game
Try Active for Life's list of homemade hiking games that will keep little ones entertained and engaged.
2. Keep a plant journal
Susan J. Tweit, plant biologist and author of Walking Nature Home, offers this suggestion: "Get to know a tree or shrub in your neighborhood intimately by observing it over the course of a growing season. Every week, check your adopted tree or shrub and note any changes."
3. Go on a moon walk
Visiting one of your regular outdoor spaces in the moonlight will create a whole new experience. Look for Lightning bugs, hooting owls, or swooping bats!
4. Be a photographer
Bring along a camera or phone to take photos of wildlife, then post to iNaturalist.ca to add to Canada's growing database of biodiversity. You can share what you see in nature, meet other nature watchers, and learn about Canada's wildlife.
5. Practice orienteering skills
Learn how to use a compass and get active at the same time!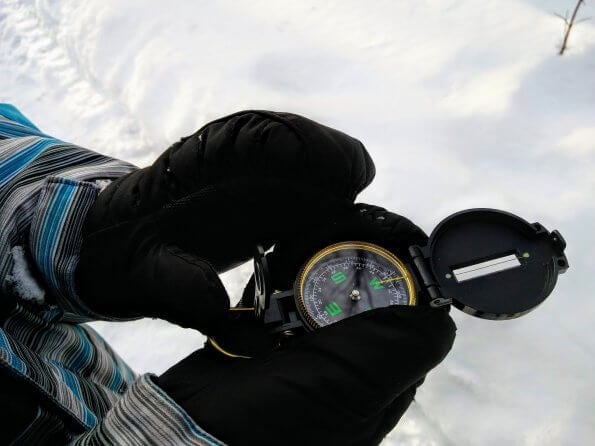 6. Bring a nature gear bag
My son received a backpack similar to this one when he turned seven this year, and since then it's come along with us on all our adventures. The "bug collector" jar is perfect for keeping treasures like leaves and small stones, and then they don't all end up in my pockets!
7. Engage your senses
Ever wondered who was making that twittering noise? With this webpage you can identify some common birds by the sounds they make. Though there are no guarantees that you'll hear a penguin in the woods!
8. Walkie talkies
We already had a set of walkie talkies at home, and they've made our nature walks quite the adventure as the boys hide behind logs and make secret "kid-only" plans. If you're looking to buy some, check out this roundup of great sets for kids.
9. Pick up supplies for a DIY insect house
First, make sure that you're allowed to take away pine cones, bark, or twigs from your location. If yes, bring them home to make a sanctuary for beneficial bugs.
As the winter snow melts, not just grass is being uncovered. Bring along a pair of gloves and garbage bags to pick up litter along the trail.
Have you tried any of these ideas, or have a suggestion for parents and kids to try? Let us know in the comments!
When I am among the trees, especially the willows and the honey locust, equally the beech, the oaks and the pines, they give off such hints of gladness. I would almost say that they save me, and daily."
Compass photo courtesy of Christine Latreille.