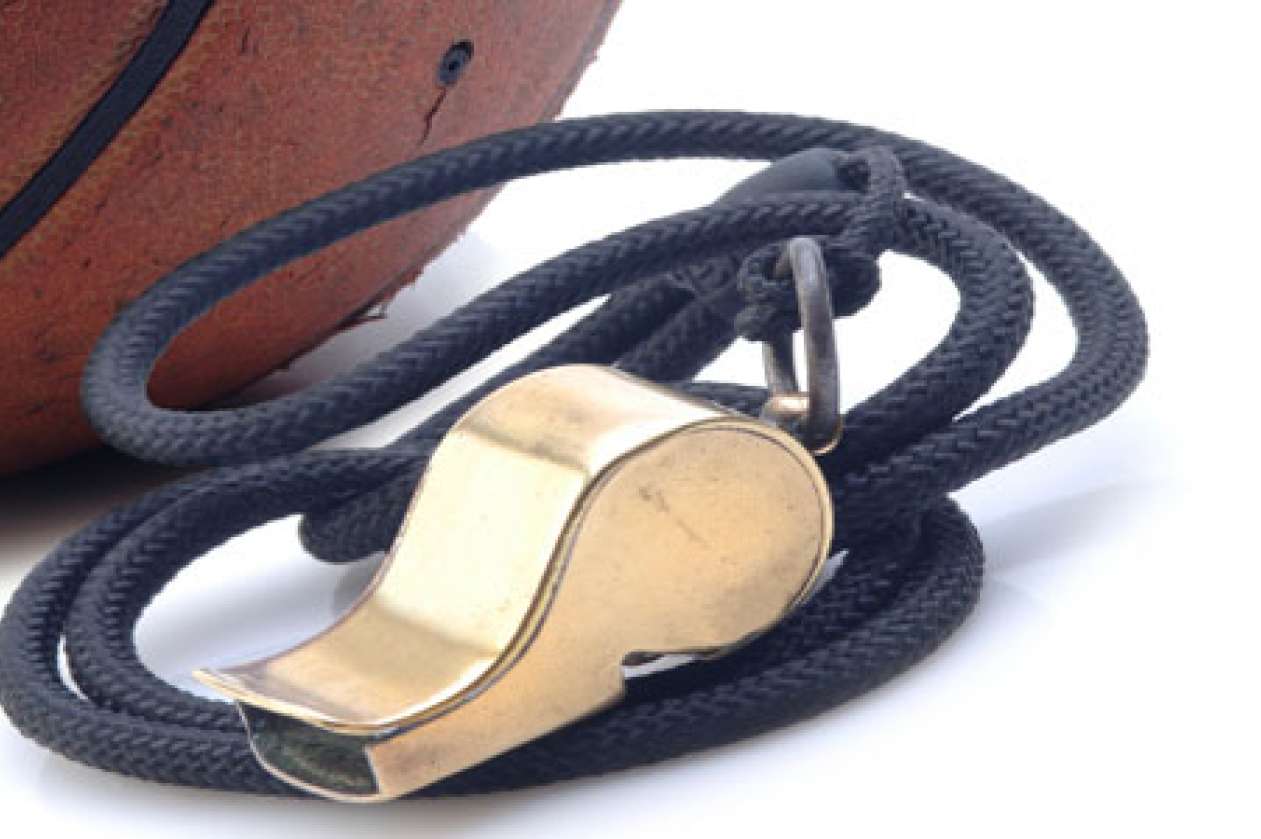 I was traumatized by gym class
A while ago my colleagues and I were discussing how physical education – PE – classes are disappearing from the curriculum but many parents don't seem to care. Given that we all know how important physical activity is for kids we didn't know why that would be. Then it hit me. Maybe a lot of people's experience in gym class was as terrible as mine.
I barely remember my PE classes from when I was in elementary school. If I squeeze my eyes shut and focus really hard I can summon the image of hurling and dodging balls. I vaguely remember games of Red Rover and the uncomfortable feeling of waiting to be chosen as captains picked teams.
Gym class was not a priority at the private parochial school I attended from kindergarten to Grade 6 and the words "movement skill development" would have caused brows to furrow and shoulders to shrug.
For Grades 7 and 8 I moved into the public school system. It was the early '80s and as I've written about before the sports bra had not yet been invented. For girls like me, that was a major obstacle to getting involved in anything physically active.
We had to wear green gym shorts and white t-shirts with the school crest on them. We had to climb ropes. We had to go for long runs in the ravine beside the school and excuses were not tolerated.
Maybe worst of all we were expected to shower with our classmates. I can't be alone in thinking that for a 13-year-old girl this was the most horrifying of all possible scenarios?
My mom, also somewhat of a "non-sporty mom", wrote me notes to get me out of this nightmare once a month. And when she didn't, I sometimes forged my own.
One day I arrived for gym class with my note explaining why I could not participate. It was signed by my "mother". There were at least two classes of Grade 8 girls sitting on the side of the hill when I boldly presented my note. The PE teacher, who had a very Sue Sylvester-esque vibe, asked me why my mother's signature looked so messy.
What I said next might be the finest example of just how stupid I was when I was 13: "It's messy because she signed it while she was driving."
My classmates giggled nervously. I thought maybe I had pushed things too far but wasn't at all prepared for what happened next. The teacher grabbed my ear and dragged me all the way up the trillions of stairs, through the miles of hallways, and into the principal's office. I am not making this up.
That's where my memories from junior high gym class end.
The next year I went to the first day of Grade 9 gym with a positive outlook, high hopes, and good intentions. But all I ended up developing was the habit of hiding in the girls' bathroom for the duration of the class.
When my guidance counsellor called a meeting between me and the gym teacher later that year, I remember the teacher looking at me and saying, "I wouldn't know this girl was in my class if I hit her with my car."
In the end, the school let me substitute art class for PE, but guess what? Being able to draw and paint (and I'm no Picasso) really don't come in handy when you are being asked to play baseball with friends or colleagues. You can't say, well I don't know how to throw or catch but you should see my stipple technique!
By the way, they also let me substitute drama for French and the same thing applies here (although I can act French, it's never helped me give a cab driver directions when I've visited Paris).
I was traumatized by gym class. I was traumatized by the curriculum. I was traumatized by the teachers. And I know I was an extreme case, but I can't be the only one who felt this way.
And maybe  that's why it can be difficult to get really fired up when we hear that in our children's schools the gym teachers are disappearing. We know, intellectually, that kids need proper PE and lots of time for physical activity in their day but maybe  a little voice in our head is saying, "Good, I don't want my kid to go through the horror/shame/pain that I went through."
Fellow survivors of the '80s physical education system, I am here to tell you that gym class really has changed. There is a new breed of teachers who are compassionate, passionate, and dedicated to our children. They are teaching our kids fundamental movement skills through fun games and activities.
Join me in putting our past behind us and embracing today's approach to physical education that actually serves all kids and not just the ones that can shimmy up a rope, run cross country, or sink a basket.
If your child's school isn't taking this approach maybe it's time to get fired up and fight for it.