100+ fun family game and activity ideas
There's nothing like family time together, especially as we get into the holiday season. But sometimes, finding a game or activity the whole family can enjoy with one another is tough. We've rounded up some of our best family games that work for both grown-ups and the kiddos, so you'll have loads of active ideas the next time you're looking for something fun to do.
Board games
From Twister to Headbanz and even a charades-type game called Kids on Stage, these active games are perfect for family game night. What we love most about this list of family board games is that your kids don't have to try to sit still the entire night. All of these ideas will have the whole family moving (and laughing) together.
Scavenger hunts
We love getting outside with family members. But sometimes, you need a purpose! Scavenger hunts are not only a great way to get moving outdoors in fresh air, they're also a lot of fun. Print off one of the free scavenger hunt lists below and head outside. All you need is a piece of paper, a pen or marker, and time to explore!
Fall activities scavenger hunt + free printable
Outdoor sensory scavenger hunt
Fun and active twist on a scavenger hunt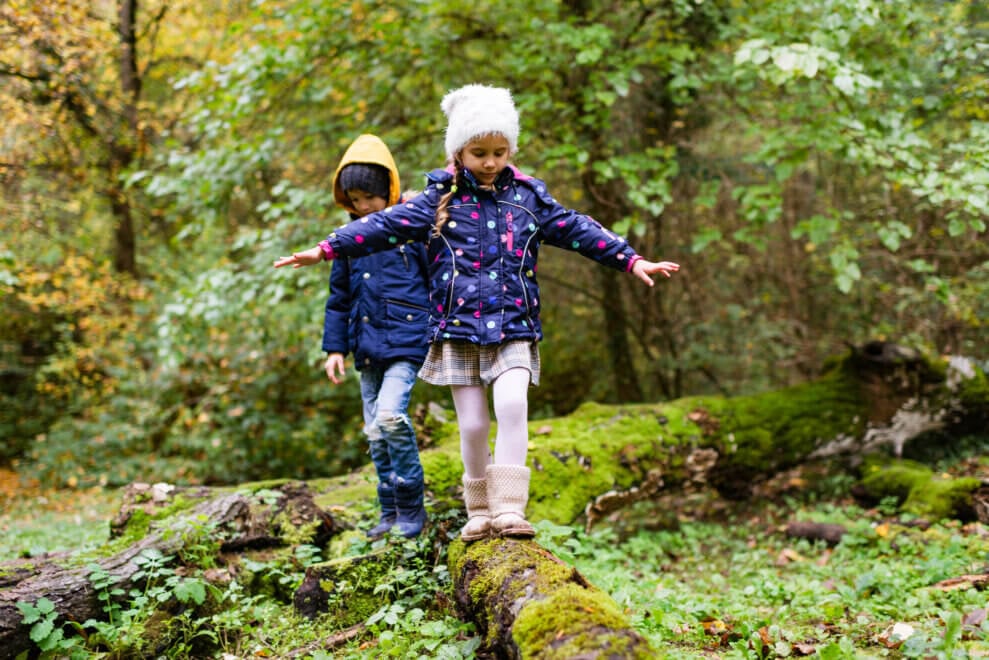 Indoor games
Staying inside and hunkering down in your living room is sometimes just the ticket. So, if your next family get-together is going to be inside, we've got you covered. From 10 Lego games to get kids moving, to these 6 active games you can play with a pair of socks, there are lots of ways to have fun indoors if you're willing to be a little creative!
Classic games
Remember Mother May I? How about playing with a good old-fashioned hula hoop? Classic party games are often a fun way for adults and kids to connect and play. These 5 group games will take you down memory lane, and this list of 7 things to do with a hula hoop will have you moving, too.
Chalk games
It may seem like sidewalk chalk is just for kids, but these great games might surprise you if you let loose and get active with your little ones. From Four Square to chalk mazes, there are lots of ways you can have fun with a simple piece of chalk.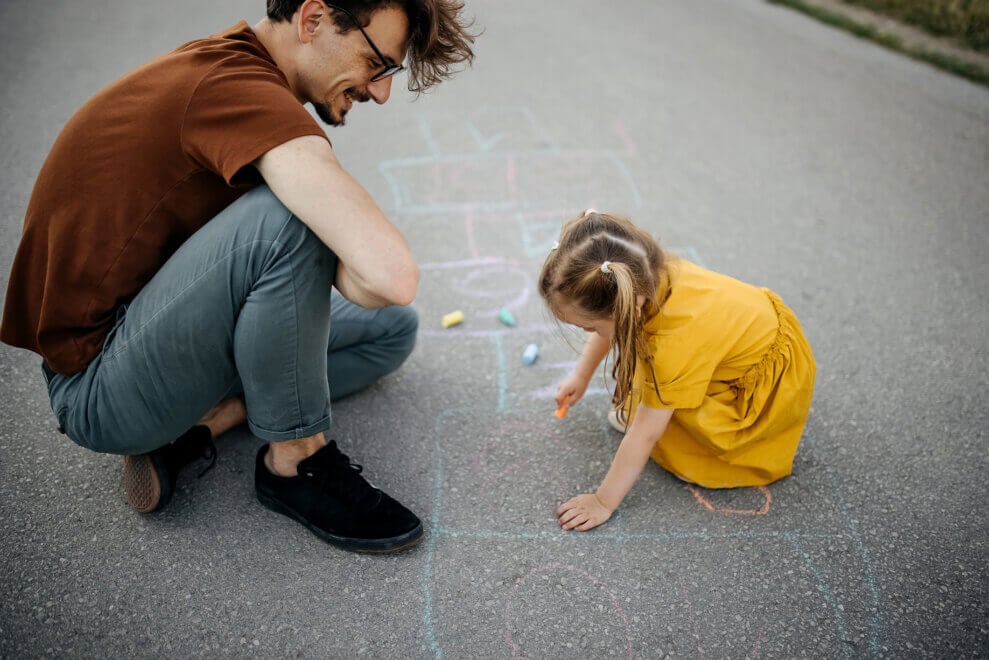 Seasonal games
If your family is ready to try some new games in all types of weather and seasons, why not consider these ideas? Again, they might look like they're designed just for kids, but grown-ups can easily take part, too.
6 fun games you and your kids can play on grass
21 fun and active games for kids to play on the beach
29 fun games kids can play in the snow
12 active games to make your Halloween party a hit
When you've got multiple age groups in your family, it can be tough to find things everyone will enjoy at once. But with a bit of creativity you can all get active, have fun and—the best part—be together.
What are some of your favourite family game night ideas?
---
Read more about getting active as a family: