The early years are critical in children's development. Between birth and age five, it's essential that they spend significant time in exploratory play and movement in order to build the foundations for their long-term physical, mental, and emotional health.
Through regular movement, children develop not only their physical body and motor skills, but also their brain, their emotional control, and their ability to relate to other children. These early developments represent the beginning stages of physical literacy. Physical literacy has many shades and nuances, but the basic concept is simple: 
Physical literacy is when kids develop the skills, confidence, and love of movement to be physically active for life.
Parents and caretakers play a big role in helping children to develop physical literacy. Parents have the opportunity to promote active free play and exploratory movement at home, while early childhood educators and caregivers can use a variety of learning approaches and resources to support physical activity and exploratory play in preschools and childcare settings.
We created the series of images below to promote appreciation for the importance of physical literacy in the early years. Please help us build awareness by sharing these images on your social media, website, or blog.
Sizes
600 x 600 (Instagram)
1200 x 627 (Facebook)
1200 x 683 (Twitter)


Sizes
600 x 600 (Instagram)
1200 x 627 (Facebook)
1200 x 683 (Twitter)


Sizes
600 x 600 (Instagram)
1200 x 627 (Facebook)
1200 x 683 (Twitter)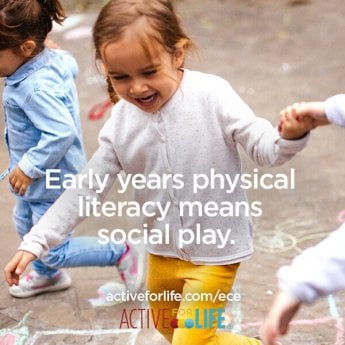 Sizes
600 x 600 (Instagram)
1200 x 627 (Facebook)
1200 x 683 (Twitter)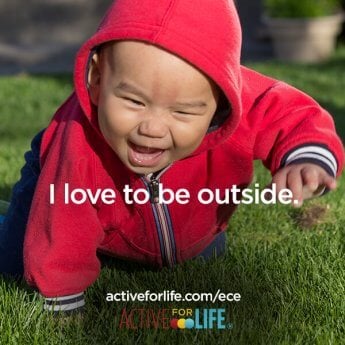 Sizes
600 x 600 (Instagram)
1200 x 627 (Facebook)
1200 x 683 (Twitter)


Sizes
600 x 600 (Instagram)
1200 x 627 (Facebook)
1200 x 683 (Twitter)


Sizes
600 x 600 (Instagram)
1200 x 627 (Facebook)
1200 x 683 (Twitter)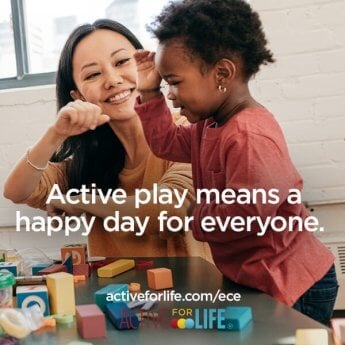 Sizes
600 x 600 (Instagram)
1200 x 627 (Facebook)
1200 x 683 (Twitter)