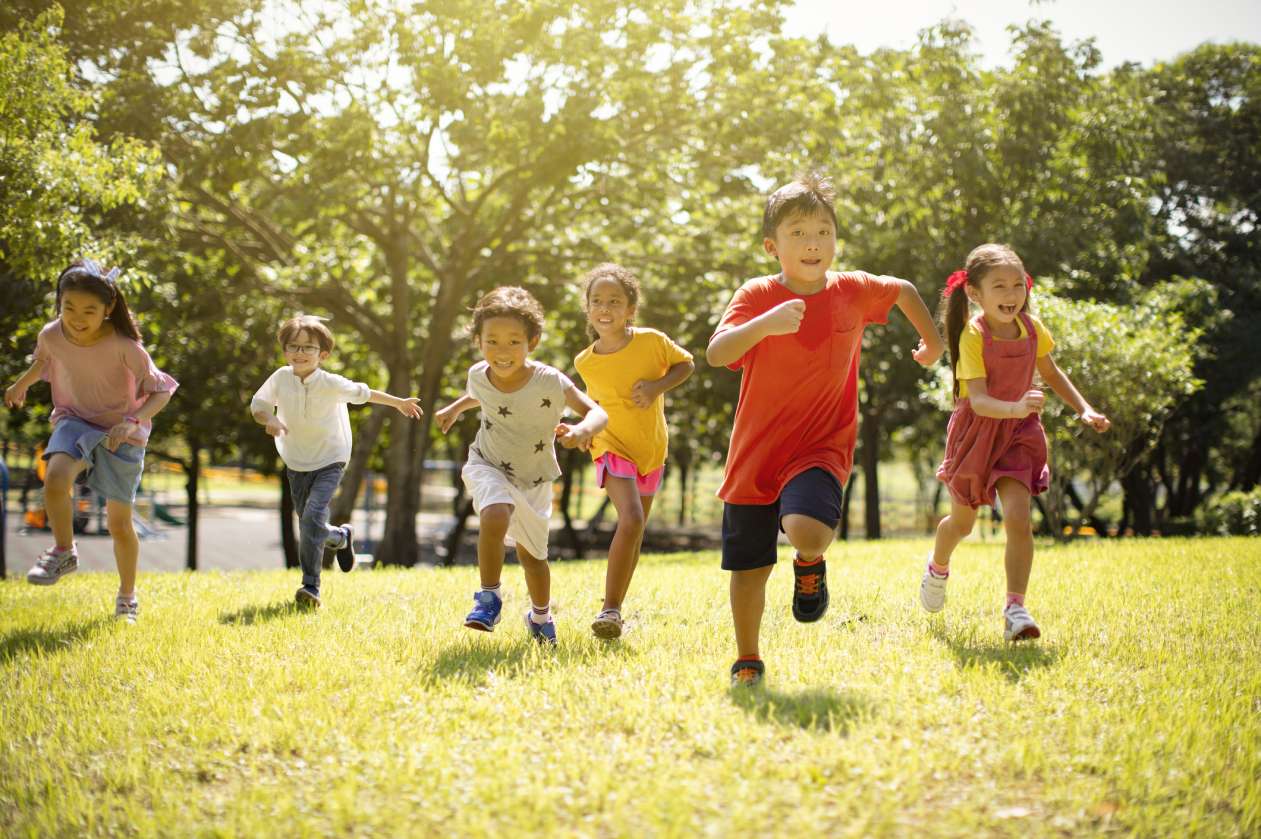 Why free play outside should be a part of every PE program
Physical education doesn't just happen in a gymnasium. I'm a big proponent of active free play outside during physical education (PE) class. In my PE classes, I plan for quite a lot of it when the weather allows. There are so many benefits of free play outside that cannot be replicated in the gymnasium.
In most gymnasiums, the games and the rules are set by the teacher. Even if the teacher allows for free play in the gymnasium, students are limited by the four walls, the ceiling, and the equipment that's available.
I find that some students just shine during free play outside. They move more because they own the game. It's not me telling them what to do. They are the creators, the organizers, the referees, and the players all at once. That, to me, is what physical literacy is all about.
I once brought a group outside and a few girls organized a game of Capture the Flag (a game I'd taught them the previous year). Their game started with eight players and by the end of the hour, 23 children were playing.
That day, they definitely demonstrated their physical literacy. They used their knowledge and understanding to organize the game. They showed great confidence and motivation to become the needed leaders at the time. Lastly, the students showed their physical competence and engagement in being active. Had I decided what they were going to play, I would have robbed them of that great leadership opportunity.
---
Related read: The confidence formula
---
During active free play outside, I can truly see my students' physical literacy at work. Are they motivated to move? Are they confident movers? Can they swing across the monkey bars? Can they jump and land properly? Do they have enough leadership skills to organize their own active games? How well do they communicate and collaborate with other students?
As a PE teacher, I use these observations as an assessment tool. As I observe my students in active free play, I write down notes. I then use my notes to write valuable comments on report cards. My notes and observations are also used to modify my annual planning if necessary. Depending on what I observe, I can decide what to focus on for the following weeks or months.
I hope that many more PE teachers plan active free play outside. What other opportunities do students have to play freely with their classmates? Often, recesses are too short to find friends, organize a game, and play. Or sometimes there are just too many children on the play structure to hang upside down safely.
After spending an entire weekend training to become a Forest School practitioner, I am doubling down on my opinion. There are just too many movement opportunities and health benefits to ignore the importance of active free play outside during physical education.