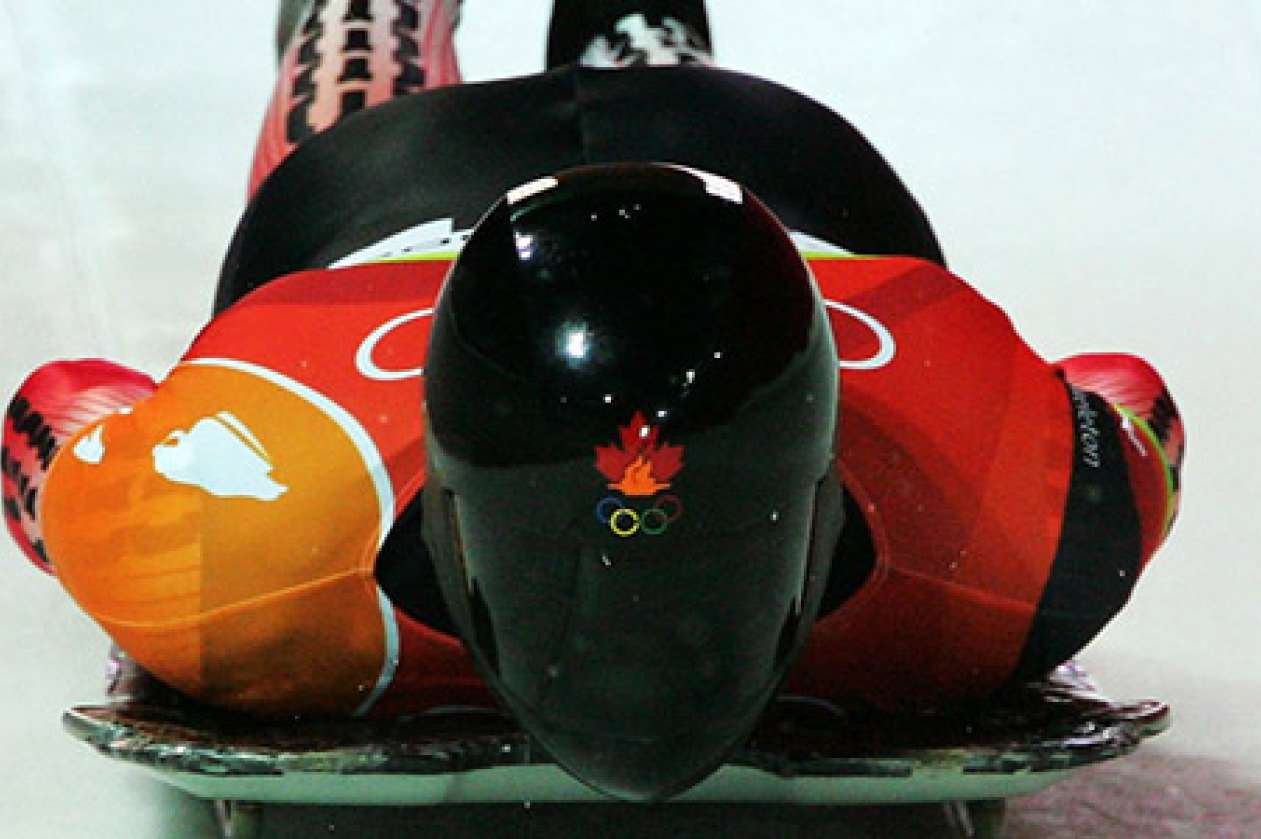 Olympic champions love what they do, says Canada's skeleton coach
Growing up, Canadian athlete Duff Gibson tried every sport he could — judo, hockey, rowing, speed skating, bobsleigh, you name it.
"My mom used to tell me that she figured I switched sports every five years because I wanted a new challenge," says Gibson with a laugh.
"But along the way, I learned what my body can do. I learned what I'm good at."
And, of course, what he excels at — skeleton, solo racing a small flat sled down a frozen track.
In 2006, Gibson won a gold medal at the Olympic Games in Torino, Italy. That year, at age 39, he became the oldest Olympic gold medalist in history.
Now the coach for the Canadian national skeleton team, he and his fellow teammates are gearing up for the 2014 Olympic Games, which take place Feb. 7 to 23 in Sochi, Russia.
When he's not training athletes, Gibson, now 47, is a firefighter with the Calgary Fire Department, and he's the proud father of two young children, ages six and nine.
He's already starting them on a lifetime of physical activity. They are constantly encouraged to try new sports, and they love to do back flips on the trampoline in their back yard, "because it's fun," Gibson says.
"I tell my kids all the time: 'We're not afraid of being a little winded.'"
Gibson says he is grateful for the opportunities that the path to the Olympics has given him. For instance, a lifetime of competition has allowed him to learn good sportsmanship and a healthy respect for fellow competitors.
Every situation, he says, offers something new to learn.
"If someone beats you, you've been given a challenge to get better."
But, he points out, sometimes winning is a matter of luck. Perhaps you're competing on the best track for your strengths, he says. Perhaps you aren't. "I have an acute appreciation of luck and chance at every level," he says.
"What the Torino track demanded of us was really hard steering, and I could steer harder than my competition."
Even if you or your child does one day win an Olympic gold medal, your life doesn't suddenly become perfect, he notes.
"People care for about 15 minutes, and then no one really cares," he says with a laugh. "You have to do it for yourself."
And do it because you love it, he says.
"You show me an Olympic champion, and I'll show you someone who loves what they do, or loves an aspect of what they do," he says.
"It's too much work otherwise."
He knows most of us will never become Olympic athletes. But the trick to a lifetime of health and fitness is to keep trying new activities and sports, just like he did. Everyone has a sport that's right for them, he says. They just have to find what it is.
"If you aren't active, you haven't found what you love to do."
Images © Bobsleigh Canada Skeleton