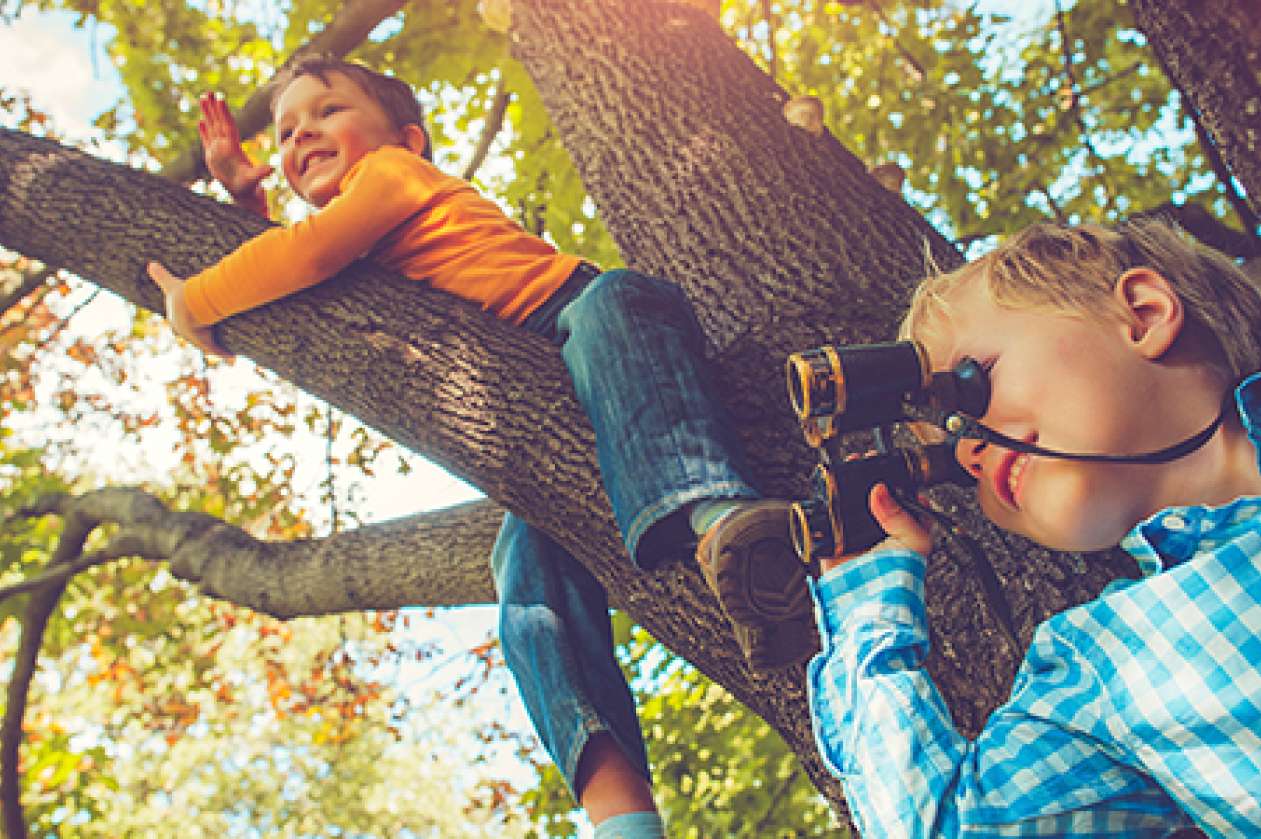 Stop talking about "risky play" for kids and use "adventurous" instead
This might sound surprising coming from the executive director of the Outdoor Council of Canada, but when it comes to encouraging kids to play outside, we don't do ourselves or our children any favours by using the term "risky play".
Our society has come to associate risk with hazard, but risk as defined by the International Standards Association in 2010, is the effect of uncertainty on objectives (ISO 31000-10). Meaning that risk doesn't necessarily equal a good or bad outcome, just an uncertain one.
There's a big difference between how much risk a child believes there might be (perceived risk) and the actual risk to their safety (objective risk). It's up to parents, caregivers, educators, and program leaders to do a careful analysis and make sure that the objective risk is much, much lower than the perceived risk. This will ensure that kids can enjoy the enrichment of active outdoor time that should be part of every child's experience from birth to Grade 12.
Because though we want to mitigate the danger of our kids hurting themselves as much as possible, in order to develop and grow properly, they need to feel adventurous. They need to feel like the outcome of their play is somewhat uncertain. This is important for both the individual child and also for our society as a whole.
So when we talk about advocating for healthy, balanced play time for kids let's lose the word risk and focus instead on adventure. It's more positive, reflects the experience we actually want kids to have, and doesn't pressure parents to be overly casual about managing real risks for fear of being seen as helicopter parents.