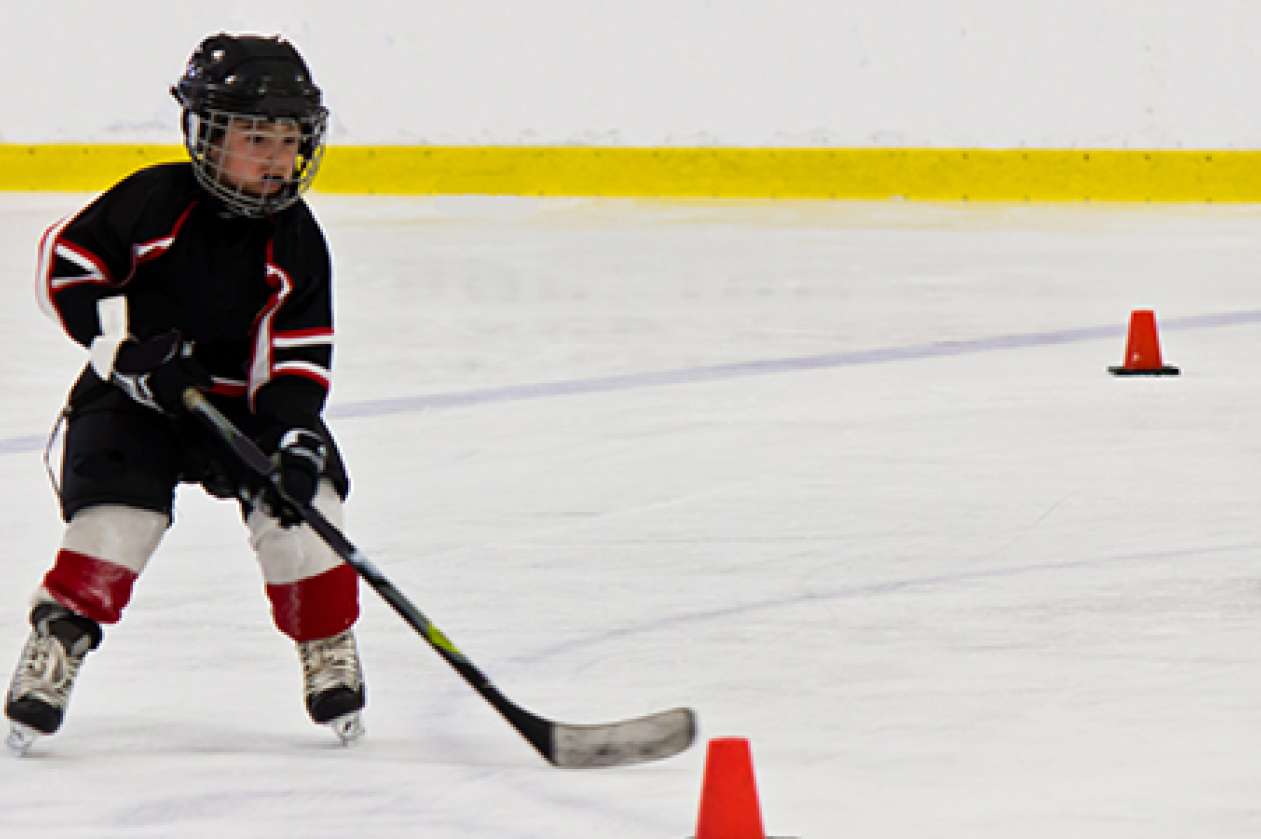 More evidence that half-ice hockey is better for kids
In March of 2017, Hockey Canada mandated small-area games for all players at the initiation level (aged 5 and 6) and novice level (aged 7 and 8) across the country. This will come in effect in the 2018-19 season, but many hockey branches and associations have already adopted half-ice hockey. This means that what had been a highly debated theory amongst experts – that half-ice hockey was better for young players – has become the new normal for hockey parents of young players.
In a recent article, I focused on the results of a study by the National Hockey League (NHL) data-analytics division which concluded that kids who played hockey on half-ice surface, when compared to kids who played on a full sheet of ice, touched the puck more often, attempted more passes, and took twice the number of shots. And they had more fun.
In the wake of this major change from full-ice to half-ice hockey for the youngest players, many parents shared comments with us. Some applauded the change. But others believe that half-ice hockey is detrimental to their child's development.
Among the various comments, one question stood out: Where's the proof that half-ice hockey leads to overall better development for young hockey players?
Half-ice hockey is better in the long-term
As I mentioned, our original article focused on only one study, although the results were quite convincing. So we dug a bit deeper and looked at a series of articles and studies. What we found is that many experts and scientists around the world concur that small-area hockey at the younger levels leads to greater improvements in the long-term. More specifically, by playing on a smaller rink, kids gain:
Enhanced puck control
Better shooting and passing skills
Improved decision-making
Better skating skills: specifically twisting, turning, balance, coordination, and agility
The fact that half-ice area actually improves skating is probably the most contentious. But a study by Hockey Alberta supports the notion:
Overall, an analysis of the data and observation of the on-ice sessions reinforce that using a smaller ice surface at the initiation level helps in the overall positive development of skating skills and skating acceleration for our youngest players, thereby better preparing them for when they are old enough to move to higher levels of hockey.
This is similar to the evidence that led to Hockey Canada's decision to mandate half-ice play for initiation players as expressed in this video:
The proof is in the pros
The fact is specialists and scientists agree with and promote a long-term perspective when it comes to the development of young players and athletes.
This requires a leap of faith from some parents.
Although it may be challenging for you to observe what could be perceived as a short-term shortcoming – like your child's team losing a game – know that despite that loss, the kids on that team are still developing the skills, confidence – even enjoyment – that will carry them a lifetime in the sport.
Half-ice hockey might be a new reality for parents across Canada, but it has been around for a long time at the highest levels of the games.
Many coaches from minor hockey to the NHL have run their players through a multitude of small-ice drills to develop their skills. Young superstars like rookie of the year, Auston Matthews, attribute their success to small ice hockey.
I will leave the last word to Sydney Crosby, one of the best hockey players of this era and of all time. In the Hockey Canada video above he states, "You have to make plays in small areas and the more you practice that, the better you are."
You can take Crosby at his word. Just watch him demonstrate his mastery of small area play.