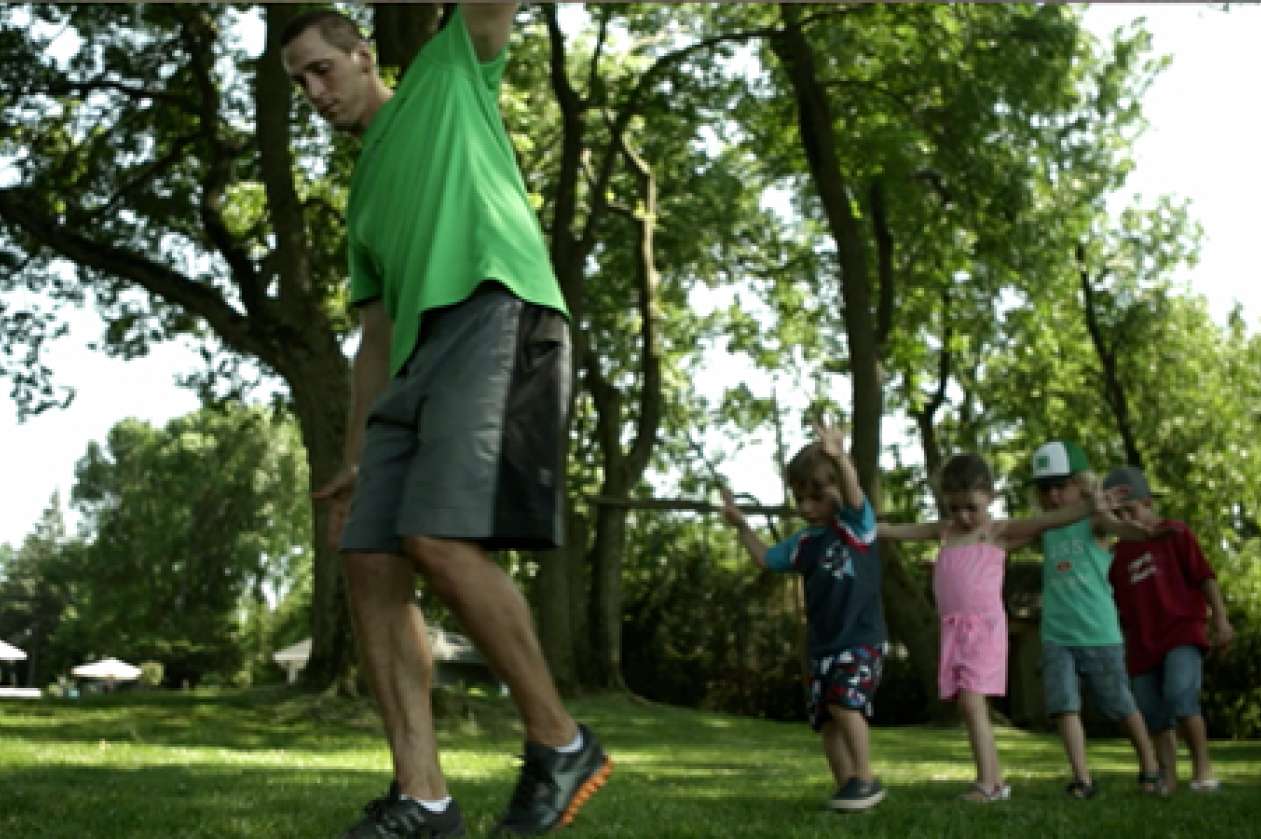 NHL star Vincent Lecavalier walks a tightrope
Got spouses and kids who don't know what to do with themselves with all the time they aren't watching NHL hockey games? Tell them to do what Vincent Lecavalier is doing: getting active with his kids.
In this video produced for Active for Life, Lecavalier, the hockey star shows a group of children how to do the tightrope activity. It's a great way for kids to develop balance, one of the fundamental movement skills.