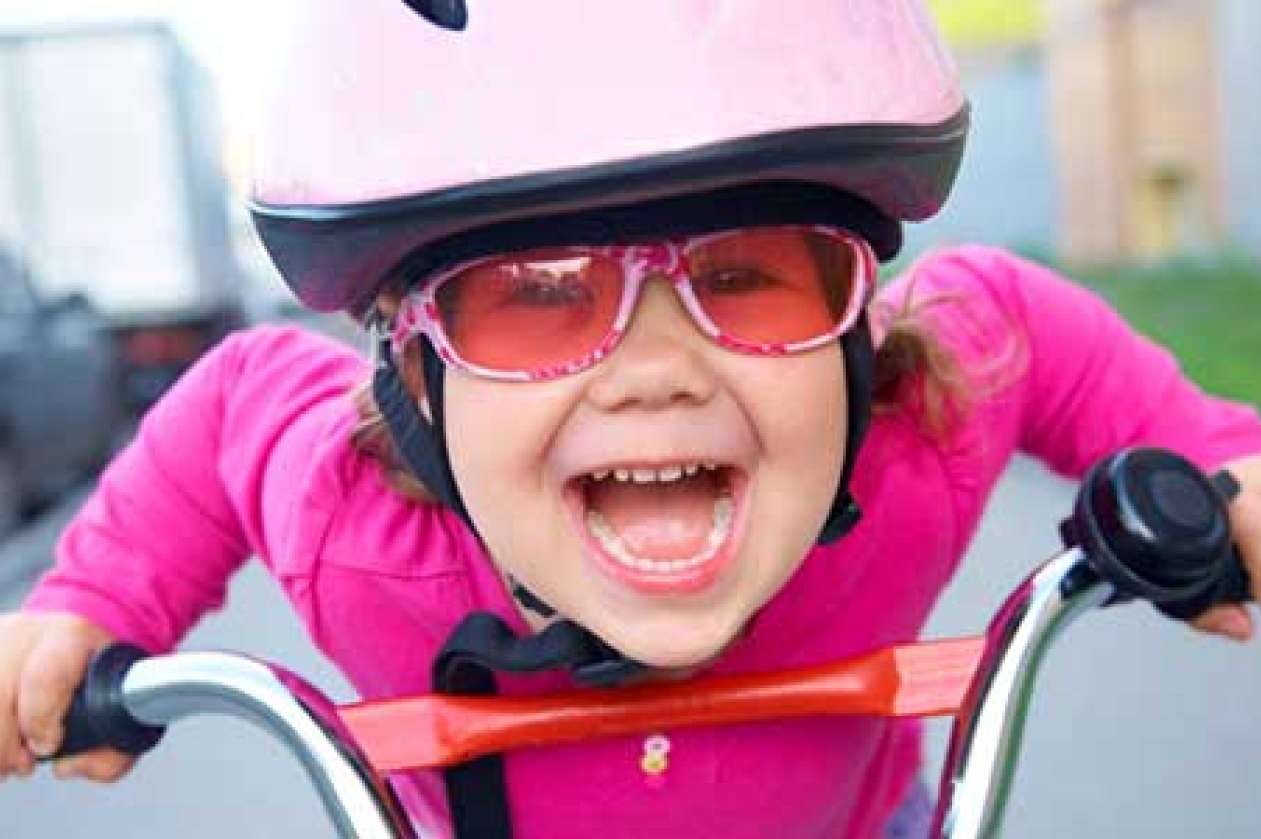 The joy of biking to school
I rode my bike a lot this summer. Mostly I was trying to keep up with my 5-year-old daughter.
She completed her third Pedalheads course in early August, and this year learned some great safety rules (here are some key ones). Less than a month later, with daily practice, she's riding comfortably – and safely – on the road and we've discovered some new trails in our neighbourhood.
All of this was part of a master plan to have her ready to bike to school when she started kindergarten, and I'm proud to say that every morning begins with us pedaling the short 10 minutes to her new school.
I was surprised to read that in 2009, only 35 percent of American children living within a mile of school walked or biked. That compares to 89 percent back in 1969.
Those numbers came from a recent report that reviewed information from a U.S. Centers for Disease Control and Prevention survey designed to find out why parents didn't allow their children to walk to school.
Reasons cited by parents for driving their kids to school included distance and weather, which are genuine concerns.
Many parents said they were worried about traffic and crime. But statistics reported in the study indicated that more children are injured and killed in motor vehicles than walking or cycling, and Statistics Canada shows that crime rates in this country haven't changed since the 1970s.
Active & Safe Routes to School is the Canadian wing of an international effort to promote the ability of children to walk and bike to school. (The American association is SafeRoutes.)
Through education – of children, parents, teachers and administrators – and by helping to create routes to schools that are safe and patrolled, the organization hopes to increase the number of children who walk and bike every day.
For the kids, biking to school is energizing and empowering. And it's an easy way to help them get enough daily physical activity, too.
Where we live – Vancouver – biking is a part of the culture. The weather is moderate enough that some families cycle everywhere they need to go year-round. Even during the winter month monsoons here, a simple rain coat (Mountain Equipment Co-op has great all-weather bike clothing) is all you need.
And my daughter has become very fond of her bike. She loves to be on it. It's my hope that she becomes so used to cycling that she'll never think to ask for a ride.