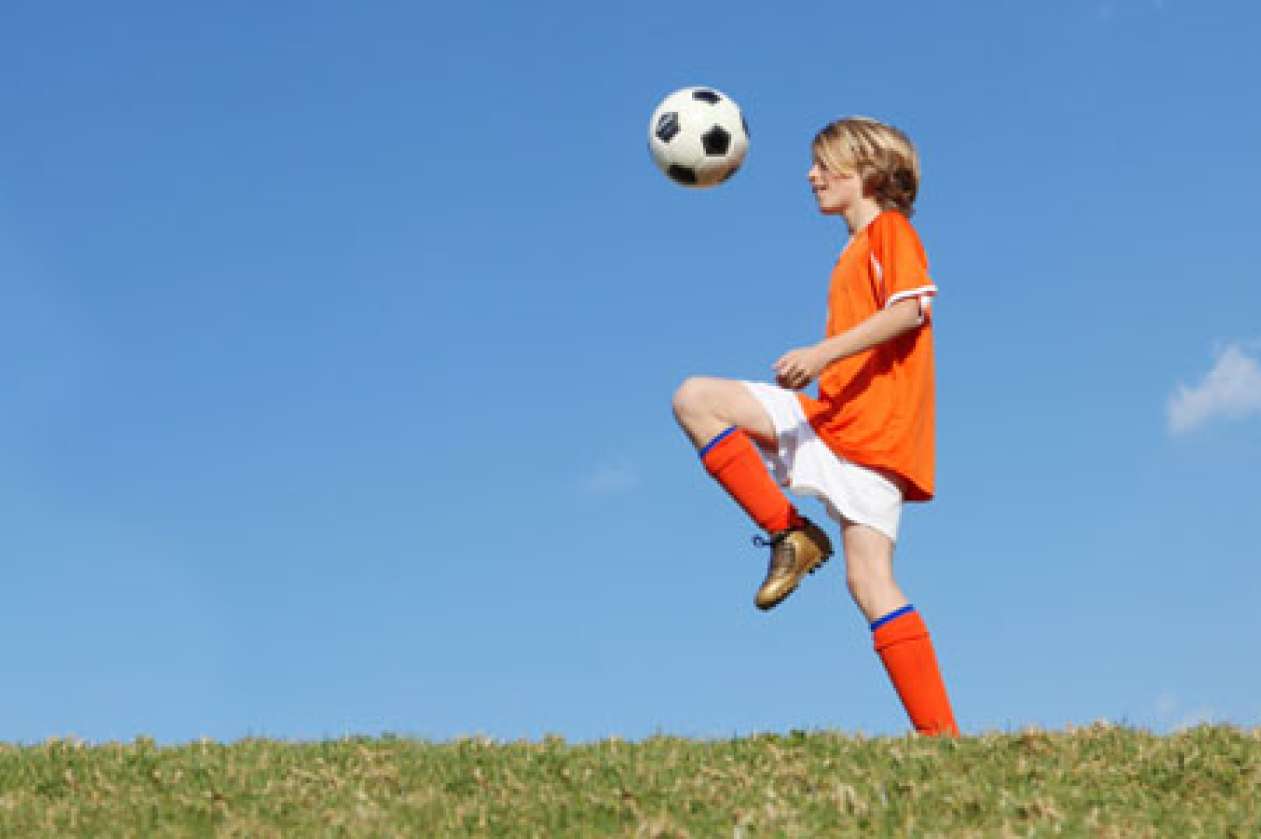 Soccer: Skills, not trophies, lead to success
Soccer is the single most popular sport by participation among kids in Canada, with nearly 20% of children and youth playing the game across the country.
With so many kids playing soccer, sports observers often wonder, why hasn't our men's national team been to the World Cup since 1986?
The general consensus points to two major factors in kids' soccer in Canada. Our kids don't get enough practice time in skills, and coaches and parents put too much emphasis on winning at young ages.
The Canadian Soccer Association has outlined Long-Term Player Development (LTPD) to make sure our kids learn the right skills at the right time. In turn, the Ontario Soccer Association (OSA) has produced an excellent video for parents to see how the LTPD approach works.
"Long-term player development shifts the emphasis away from winning at the early ages," explains Alex Chiet, chief technical officer at OSA.  "Instead, we'll focus on improved coaching, fewer games, more time on the ball, and real skill development."
Through the elementary school ages, LTPD recommends more practice time than game time each week, so kids develop the skills that will make them more successful in the game in the long run.
But what is success?
We often assume success means winning games and scoring goals. This may be true if you are a professional player or competing at the Olympics. However, we know that fun and personal satisfaction are even more important for children at young ages. As studies have consistently shown, kids play sports like soccer mainly to have fun and learn skills. Winning is very low on their list of priorities.
LTPD honours both the natural wishes of children and the optimal process for learning the game. At the early stages from ages 5 to 11 years, LTPD recommends that soccer programs focus on skill development and practice time with quality coaching. At the same time, LTDP recommends that soccer leagues eliminate team standings, statistics and championship trophies before the U12 age division.
Why no standings or trophies? CBC soccer commentator and ex-national team captain Jason de Vos has done a great job of explaining why. The Canadian Soccer Association also presents a clear rationale for eliminating standings below U12 age.
In short, when league standings are kept, coaches and parents tend to become preoccupied with winning at all costs. This means that some children spend entire games sitting on the bench while the best players get all the playing time to secure the win. This does nothing to develop the skills of the bench players for the long term, nor does it help them to develop a love for the sport.
League standings also mean that all players have to listen to a lot of screaming and yelling from frantic coaches and parents who want to win, and that's clearly no fun.
When there are no league standings and no trophies, it is much easier for coaches to justify playing all of their players equally. The game outcome is a lot less important than simply letting the kids play, learn and develop for the long term.
With no league standings, coaches can also put more emphasis on skill development during practices instead of primitive tactics to get the win at age eight. Primitive tactics such as "kick and run" tend to prove grossly ineffective by the time kids reach 15 years of age, and then it's too late to do much remedial learning and practice in real skills.
The lesson is to make sure your child plays in a quality soccer program. If you want to see what a quality program looks like, Total Soccer Systems Academy in Richmond, B.C. provides a great example.
LTPD means that young soccer players learn the right things at the right time in the right way. It promotes fun alongside skill development, and this provides kids with the best chance for long-term success in the sport.